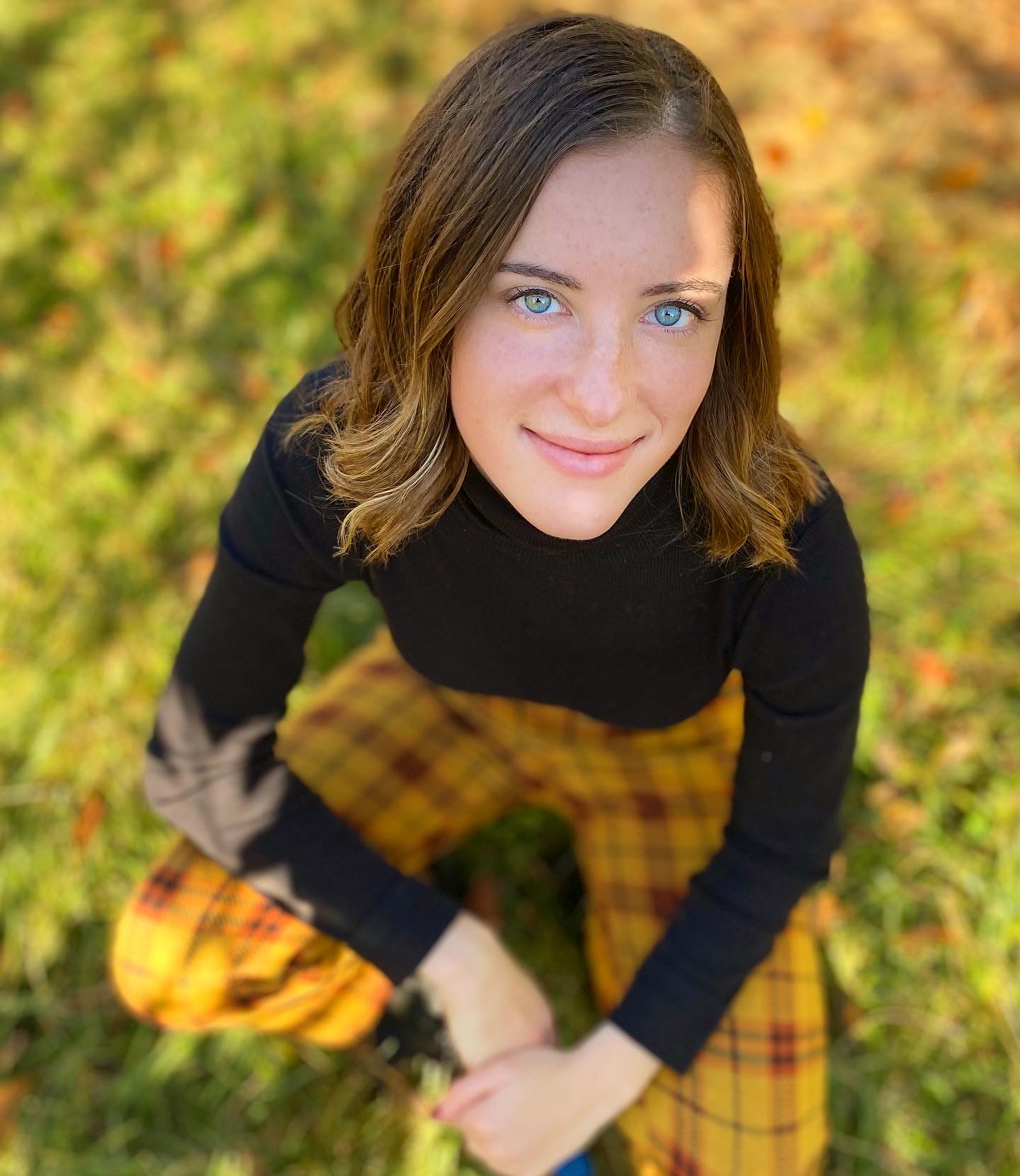 Made with
Choosing Where To Live
Qualitative & Quantitative Online Survey To Identify User Needs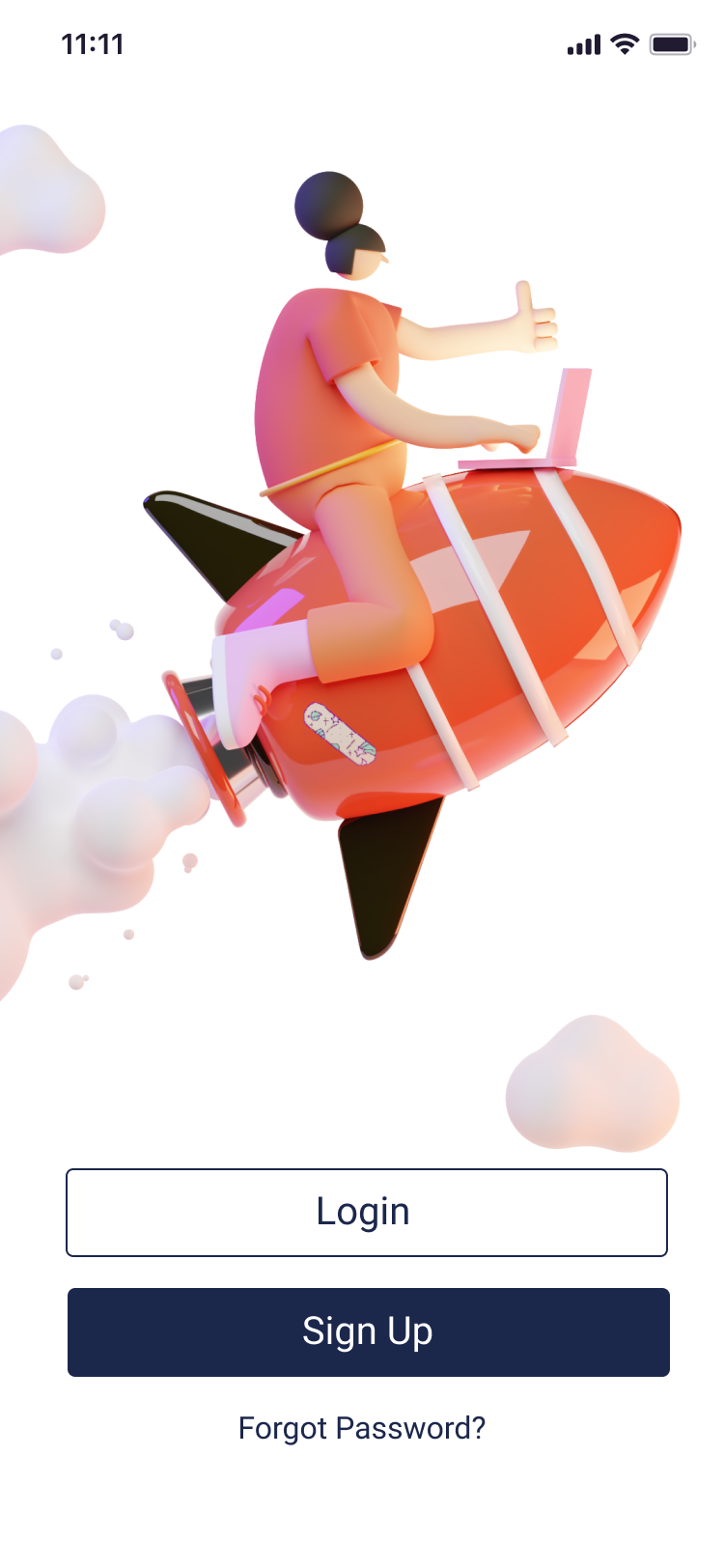 1. Overview - Understanding User Needs
People want to have the freedom to make choices, however, decision paralysis shows that when there is so much choice, we find it impossible to decide. Moving is an overwhelming process, especially when you are not sure where exactly to move.
Role
Sole Researcher, User Experience & User Interface Designer
Tools
Figma, Axure Prototyping, Miro
Process
Research
Quantitative/Qualitative online survey via Google forms

Affinity/Empathy Maps

Personas

How Might We's

Ideation

User Stories
Design
Open Card Sorting

Site Map

Wireflows

Sketches

Wireframes

Brand Platform

Moodboard

Style Guide

High Fidelity Mockups
Evaluation
Usability Testing

Synthesis of Data
Problem
Relocating is consistently ranked as one of the most stressful life events. Research has found that moving without planning can make a person unhappier than they were before they left.
Moving can bring about the hope for new beginnings, as well as disappointments, loss, anxiety, and fear. The prospect of leaving a place can be frightening. Even finding a new dry cleaner or deli can increase isolation and loneliness.
Empathizing With User Through Personal Experience
First when deciding to move, it is important to explore the reason behind the motivation.
Are you running away from something? Are you looking for a new adventure? This is something I had to confront, after moving back from Copenhagen, and figuring out my next step.
The first step, is deciding where you actually want to live.
Solution - Relocation App with Social Network
I wanted to answer three main questions:
What are the motivations someone has to move?

What priorities are most important to users when deciding where to relocate?

What do users do when they are faced with many decisions and choices?
The solution was a relocation app, Incedo, which took into account logistical and social needs of users.
2. Define - Secondary Research
In one day, we make about 35,000 decisions. When deciding where to move, that number only increases.
People believe that choice equals freedom, and therefore the more choices we have, the more freedom we have. However, numerous studies have proven that the more choice people are given, the less capable they are of making a choice. Decision Paralysis is when there is so much choice that we find it impossible to decide.
According to new Census data, nearly 31 million people moved in the United States in 2019. As of 2016, there were an additional 8.7 million Americans living and working around the globe.
Humans evolved from living in small groups of around 100 to 150 people, to major towns and cities.
Relocating breaks the trust and social cohesion we've accumulated over the years with our neighbors, a relationship that has been linked to major health benefits.
Research has found that whenever someone can't decide what to do, it is better to choose an action that represents a change.
"No matter how much you move, you still take yourself with you," says psychologist Elizabeth Stirling. It's important to find a place, where you have the freedom to discover who you are, what you want and don't want, without any distractions or influences from the societal and cultural norms we were taught to believe growing up.
With moving to another city, you learn to build up the courage to be independent and face fear on your own.
"We talk about falling in love as in falling in love with someone. But for a traveler, you fall in love with another city. The city has become your new love affair."
3. Research Plan - Finding Real Users
49
Participants Who Fit Criteria
Objective
Identify potential users and find out how to alleviate the process of deciding the location where someone wants to move
Research Method
Quantitative/Qualitative Survey using convenience sampling through social media, Slack group chats, and Reddit Forums
Participant Characteristics
Users who are thinking of moving, but haven't yet

Users who have made a previous move

Users who become overwhelmed at too many choices

Users who like to plan
Reason Behind Survey
I wanted to get a multitude of responses to have diverse data and ensure that I would get participants who fit the criteria.
Quantitative data helped me see the larger picture, while qualitative data gave me the details I was looking for and added a human component.
4. Synthesizing Data from Survey
Affinity Mapping - Identify Themes
To focus on how to improve someone's experience before moving, I narrowed my search down to the people who had some sort of negative emotion before moving.
27 people felt some sort of negative motion before moving, included confused, stressed, anxious, or sad.
I moved from broader to more specific categories, to identify peoples' values.
To consolidate information concerning this complex issue, I used affinity mapping to find patterns, get a complete picture of the early research process, and to identify trends, themes and areas of opportunity for discovery and improvement.
Empathy Mapping - Identifying Two Main Themes
After synthesization to break down the categories and explore the relationships between each, I ended upon two routes: social vs. logistical priorities.
Out of the 27 final chosen individuals, 25 reported that after moving they realized that friends/family/social life were important to them. Additionally, 22 individuals reported that quality of living/work life balance were important, backing up the category for practical items.
While my synthesization led to the creation of these categories, it was motivating to see that these categories also correlated with data from the initial survey.
Empathy mapping helped me get an overall picture of the person with their wants and needs.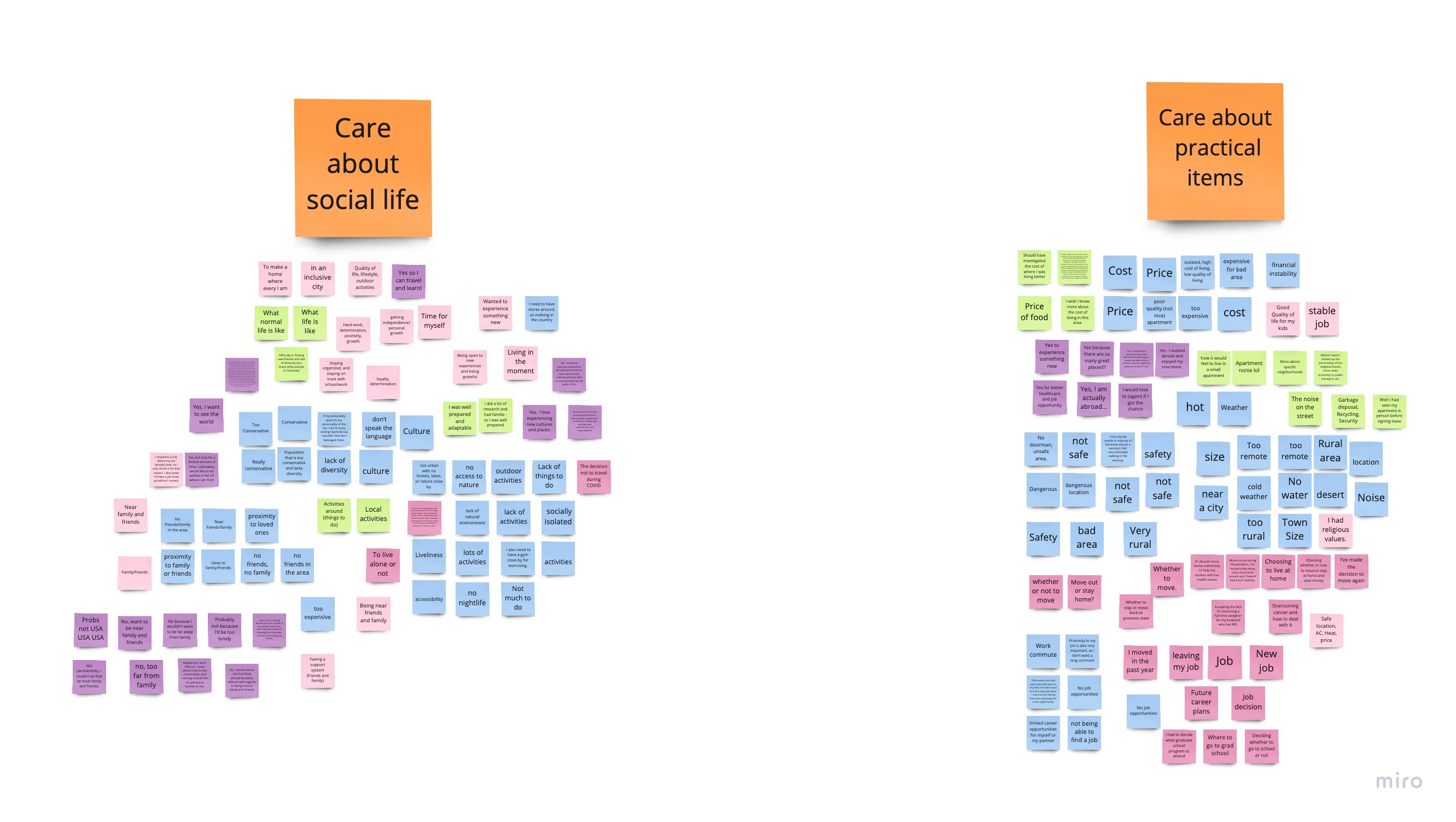 Personas - Identifying Top Priorities
When analyzing the survey, the top 6 factors that people cared about before moving were city, friends/family, weather, price, quality of living, and job. After moving, social life, friends, quality of life, and work life balance were included as most important factors.
Using the synthesis between that and the empathy map, I developed two distinct personas to focus the direction of my solution.
It became clear that there were factors strictly relating to social life, and then more logistical factors such as cost, utilities, and career.
I used illustrations by Pablo Stanley and gender neutral language to avoid any gender bias. After reading Your Face Here, I learned about the importance of representation of how it is important to embrace differences (accurately represent different demographics), keep it real (characters who aren't all white men), and reflect everyone (consider all types of diversity).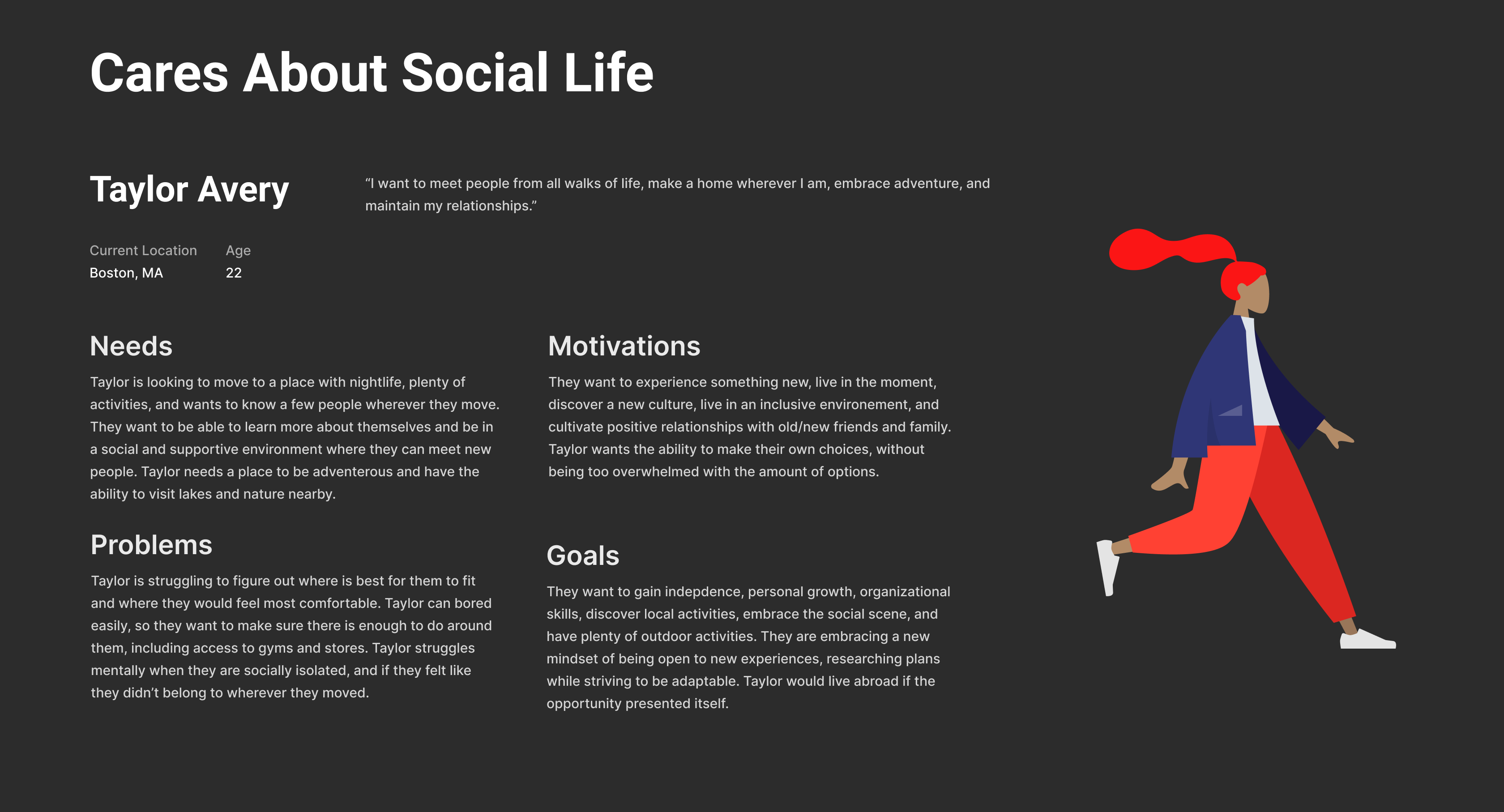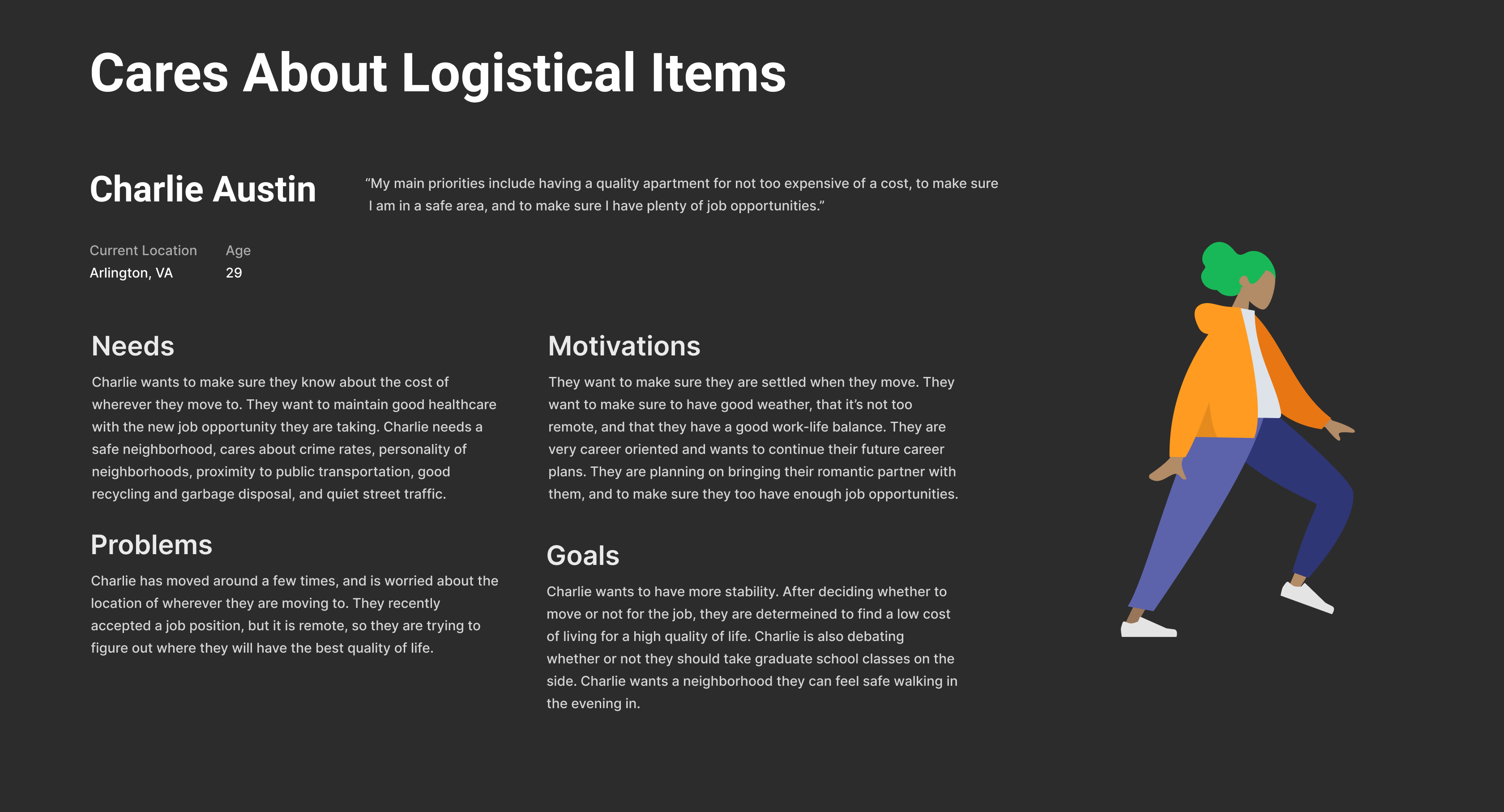 How Might We's (HMWs) - Top 5 Insights
HMW's helped me to launch brainstorming, by synthesizing the data I had from my affinity, empathy maps, and my personas.
I chose to do this as it opened up the way for new ideas, and allowed to have diverse ideas to be created. This helped to get an overview of potential ways the problem could be solved, by focusing on the five main insights.

Ideation
Based on the HMWs, I developed 78 ideations to fit each insight. This was a challenge for me as there was many different categories of priorities I was trying to account for.
With the fifth one, I tried to merge some of the categories together, to truly let users pick their priorities.
User Stories
I chose to do user stories, as they help keep the design user-centered, written as end goals or tasks that the user can do.
User stories helped me identify the needs of my users while consciously thinking about how they will use the product.
I prioritized my user stories by asking myself:
How important is this user story to the core effort of a user accomplishing a goal or meeting a user need?

How many users will be impacted by this user story?

How much value will the user story bring to the customer?

How difficult would it be to implement this user story and is it worth the extra effort? Is there an easier way to accomplish the same goal?
I chose my high priorities based on the factors that would encompass the personas main wishes.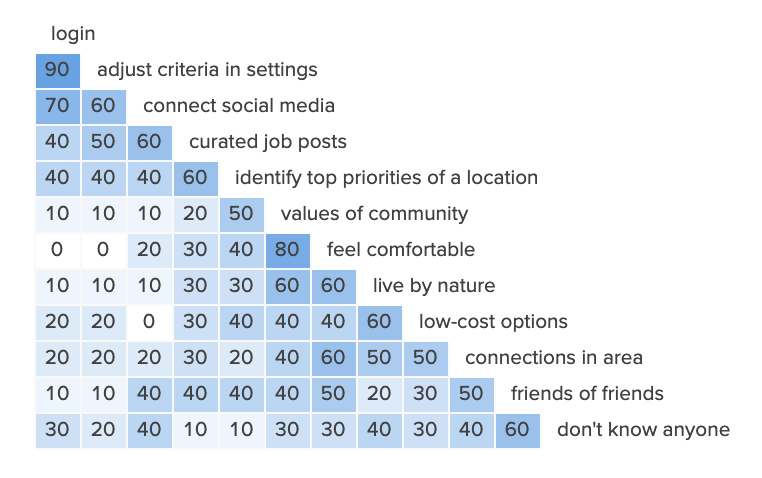 Open Card Sorting To Inform Navigation
To help inform my site map and information architecture, I decided to do a card sorting exercise to make sure I was organizing the information in a way that made sense.
I did an open card sort, where users were free to assign whatever names they want to the groups they created with the cards in the stack.
I used OptimalWorkshop.com to allow my users to card sort the high priority features of the app, with 12 cards in total. Ten participants, chosen via convenience sampling through Slack and groupchats, had to sort the cards into categories that made sense to them.
Using the analyses from the program, I ended up developing three distinct categories, and used numbering to help organize the information better. My participants created a total of 28 categories, with a median of three categories each, which is why I split the final sitemap into three groups.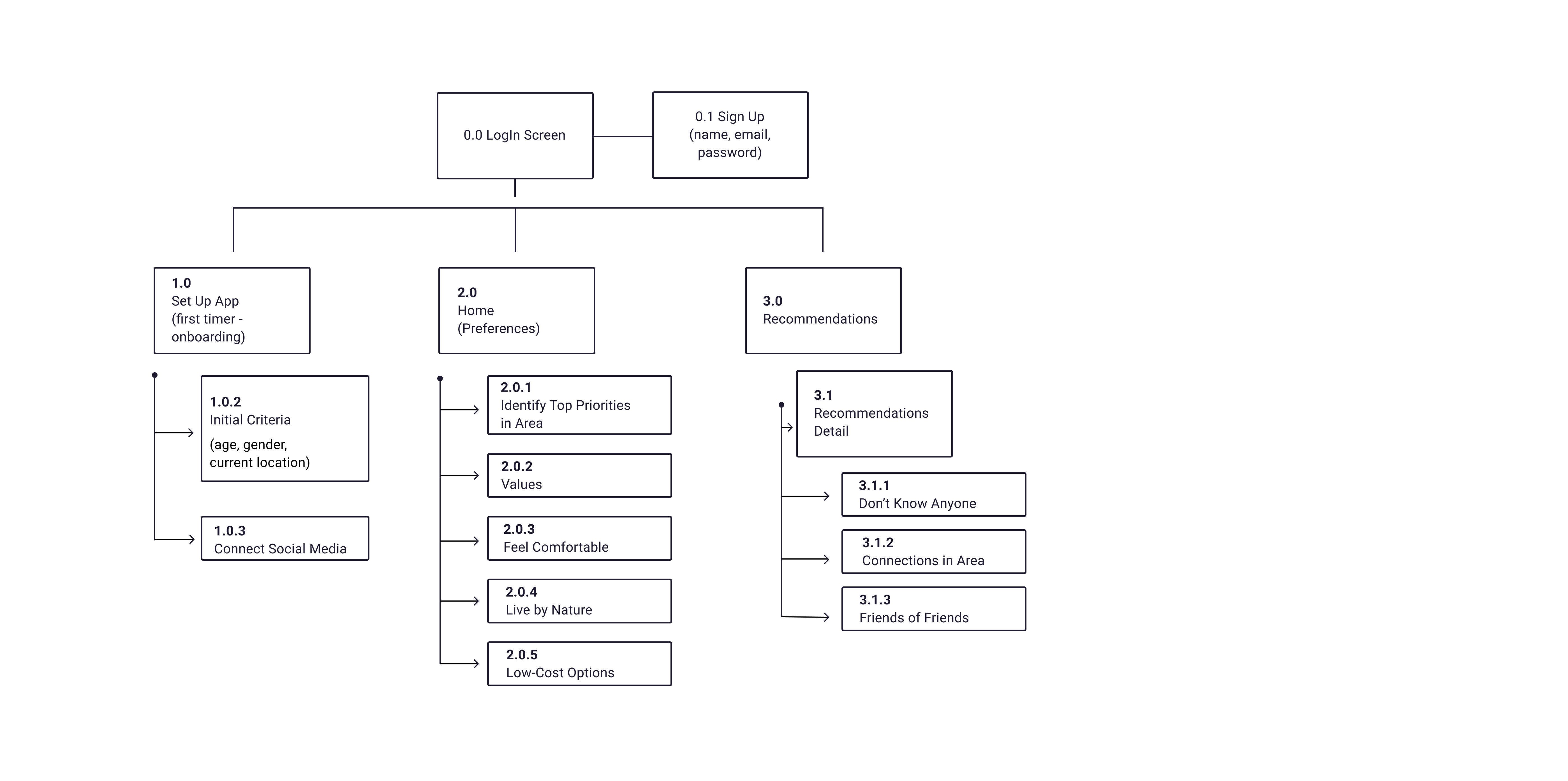 Site Map - Creating 3 Routes
Creating a sitemap helped me to visualize the various pages that I would need to design my app.
After analysis from the card sorting exercise, it helped me identify what sections I should group together while incorporating both personas priorities of social and logistical priorities.
I developed three distinct red routes that were priority for users to accomplish the goals of the personas to fully utilize the app.
I included a numbering system, to help maintain organization and clarity.
Wireflows - A Better Visualization for Red Routes
I chose to do wireflows to better visualize the routes, with slight inspiration from my ideation sketches.
Wireflows helped to combine wireframe-style page layout designs with a simplified flowchart-like way of representing interactions.
With three distinct routes, it helped to organize the app and create a specific flow.
5. Sketching - Starting the Visual Process
I combined my sitemap, wireflows, ideation, and personas to help me sketch.
My second round incorporated best practices of UI, plus more inclusivity, such as more categories for gender, based off Hinge's model.

I concentrated on this question while sketching:
What pieces of information and design elements do a user need to interact with to complete the flow?
Wireframes - Planning the Layout
I created 20 wireframes to:
Present the information to be displayed on the page

Give an outline of structure and layout of the page

Convey the overall direction and description of the user interface
Wireframes acted as a middle point between my pen-and-paper sketches and my prototype. They helped me to plan the layout and interactions, without having distracting details such as color or exact text.
My mission was to make it easier for my users to accomplish their goals and follow through on my calls to action.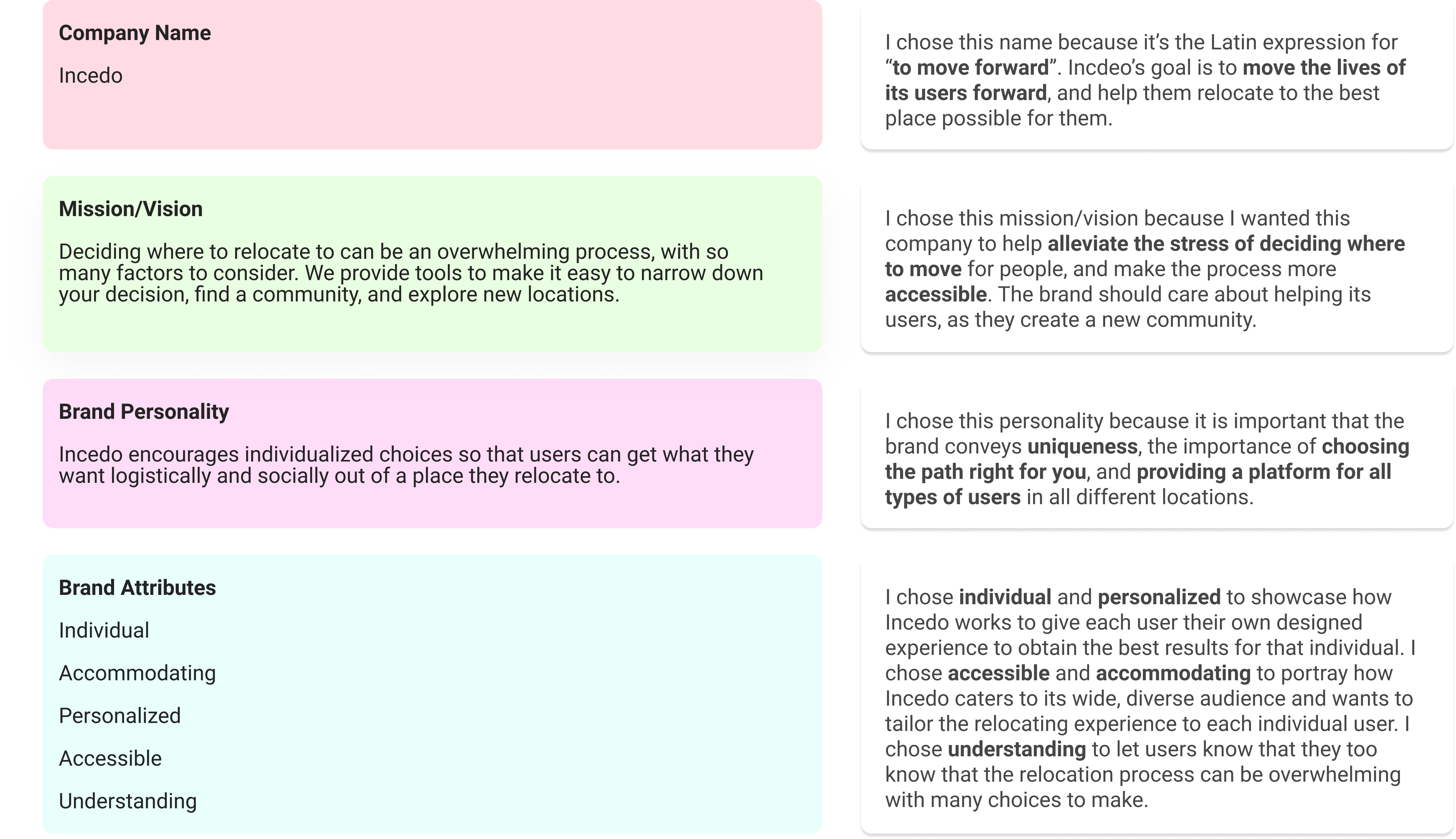 Brand Platform
The brand platform formed an overall perception of the app and company.
I included values to back up the brand mission and help the brand vision to be achieved.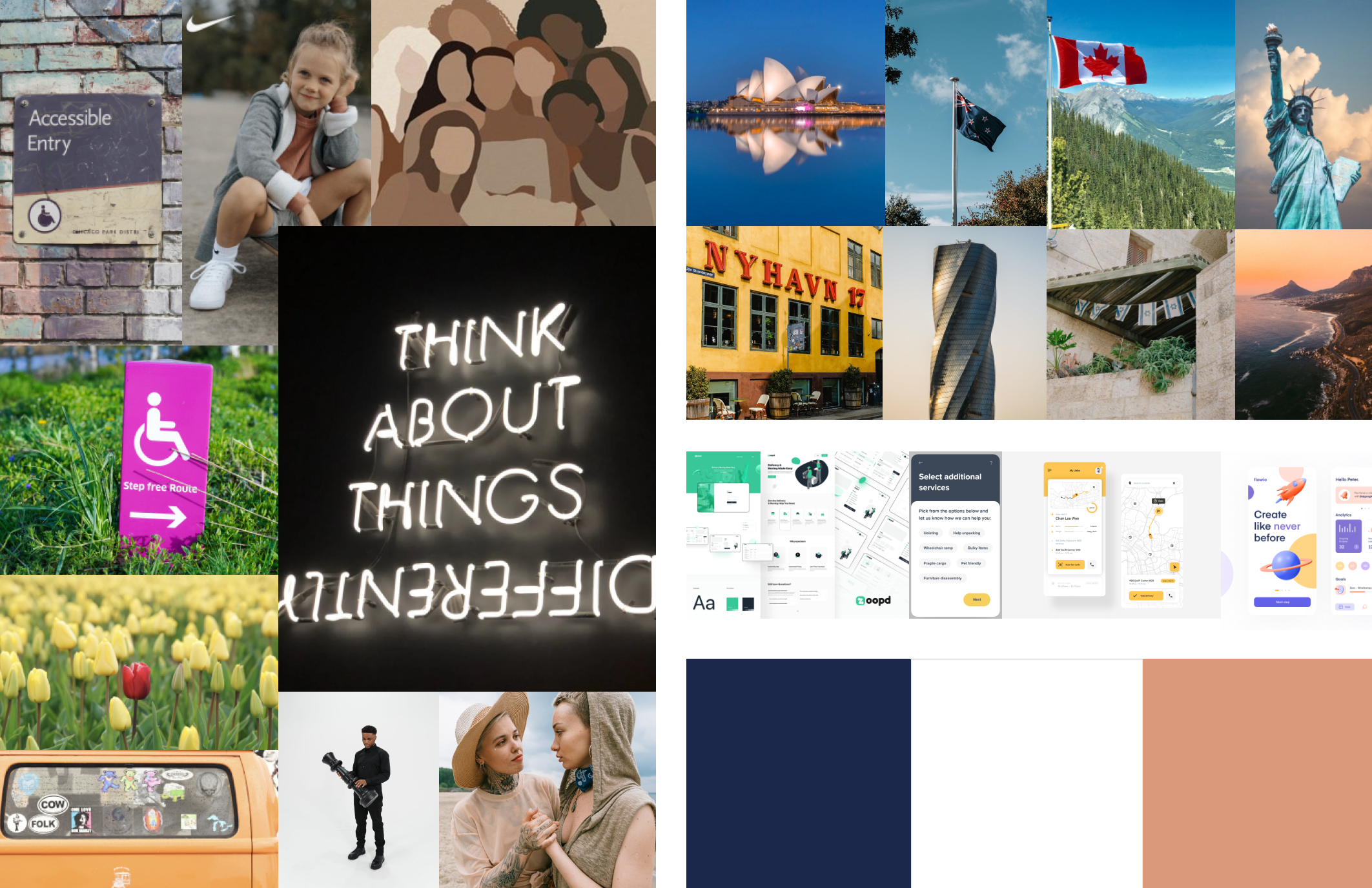 Moodboard
The color of blue represents trust, and is thought to induce calm, and convey tranquility. Blue also instills confidence and creates feelings of loyalty and responsibility. This is exactly how users should feel when they use the app to figure out their next step.
The orange color represents a positive outlook on life, as a motivating and encouraging propeller.
The imagery represented the brand attributes from the brand platform, and shows how the company cares about accessibility for all types of people.
The different countries included shows the diversity of places and how the results for each person from the app would be individualized.
The UI contained a clean look, to help a stressed out user calmly identify their ideal location. I wanted clear call to actions, where the focus was on the results and helping the user.
Style Guide
Creating a visually appealing, cohesive theme was important to me as Youtube UX Researcher Javier Bargas-Avila found in a 2012 study that people form aesthetic reactions to a platform in the first 17 to 50 milliseconds after first exposure.
I carefully selected imagery I wanted to include in the app, as imagery can affect people's perception of a product and increase brand awareness. According to a psychological phenomenon, aesthetically appealing designs are more intuitive than less appealing ones.
Roboto font makes for a more natural reading rhythm, so users can easily scan information.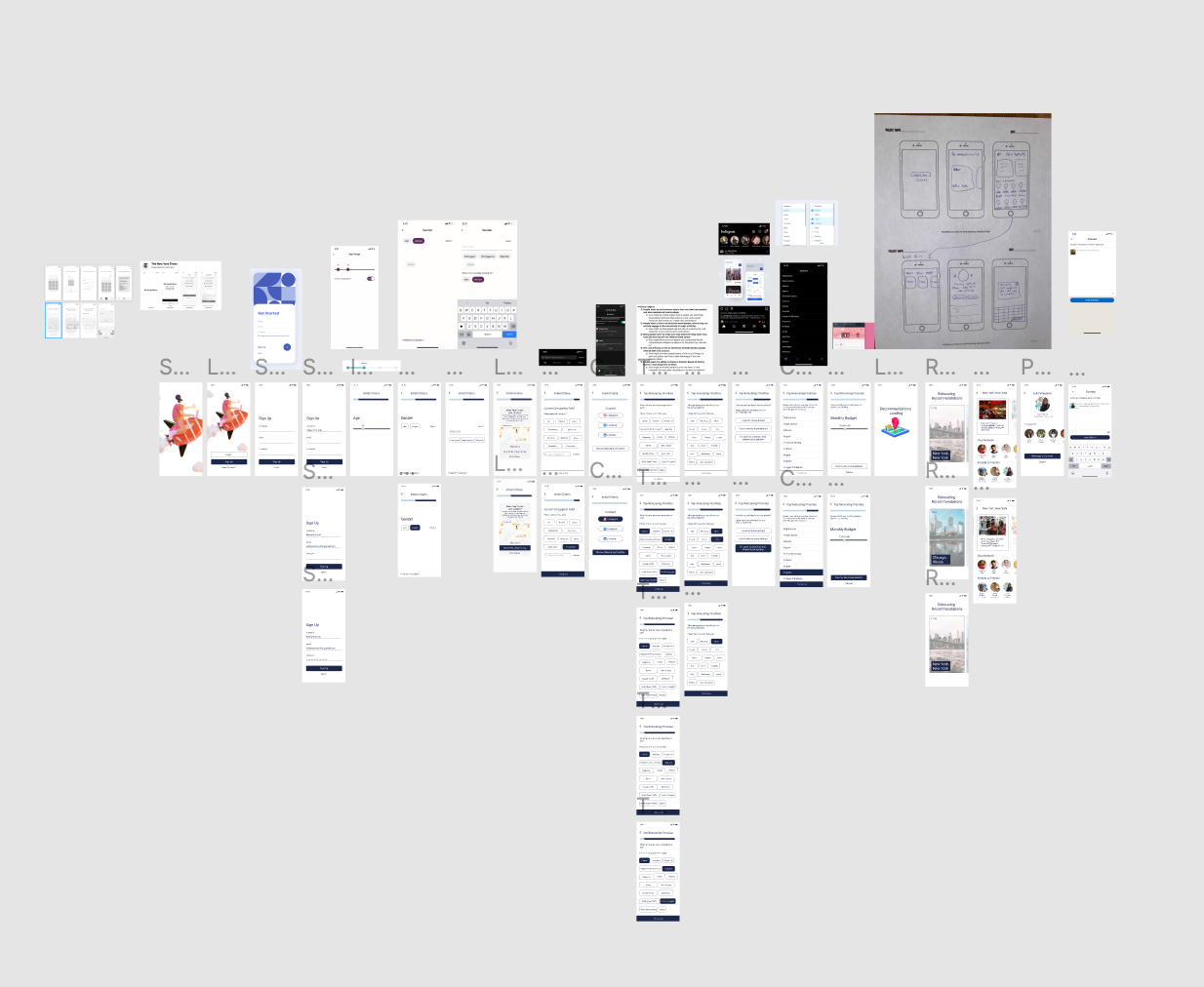 High Fidelity Mockups - Bringing Wireframes to Life

I selected the colors to adhere to W3C's minimum AA ratings. Color contrast is important for users to distinguish various text and non-text elements.
The orange loading image, was to encourage and motivate users to go after their dream location for relocating. I incorporated blue throughout the design to calm users when making decisions.
I helped users navigate the design by developing clear layouts with distinct calls to action.
I grouped items together to organize content spatially and communicate relevant information to the users.
Whitespace allowed my design to look more polished and to not overwhelm the users.
I allowed users to pick limited options, as principles from interface design show that too many options can make users overwhelmed, cause them to over analyze, and fail to complete an action.
6. Getting Feedback from Users
Prototype
Using Axure Cloud, I created a clickable prototype to walk users through my three main red routes of actions I wanted them to accomplish. I was hoping by the end of the process, each user would be able to have customizable recommendations based on their relocation preferences, and the ability to message a social network.
Usability Test
I created a Usability Test Plan to understand the goal of the testing session, figure out initial impressions of screens, and uncover usability problems in my three red routes.
I wanted to focus on the effectiveness of the system, the efficiency, accuracy, and user friendliness. This would ensure that the system was easy to learn, had uniformity of screens, had correct data, and was self-explanatory to navigate.
I conducted five remote moderated usability tests over Zoom with five participants recruited via convenience sampling (social media & Slack groupchats) who fit the participant characteristics, in order to get feedback on my design and overall navigation.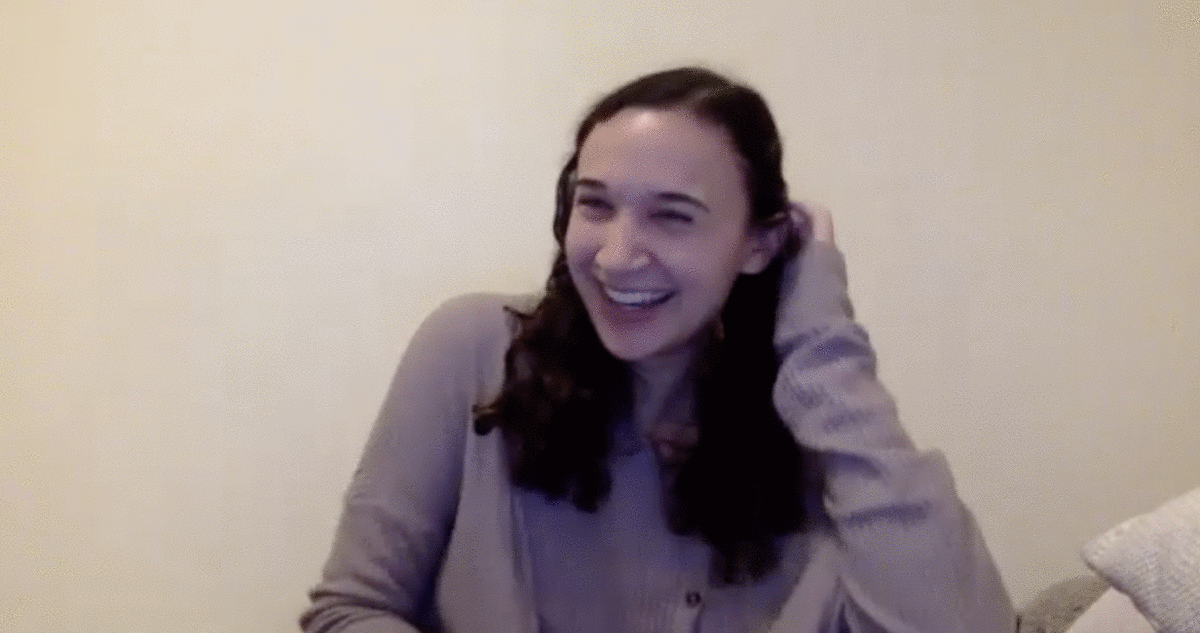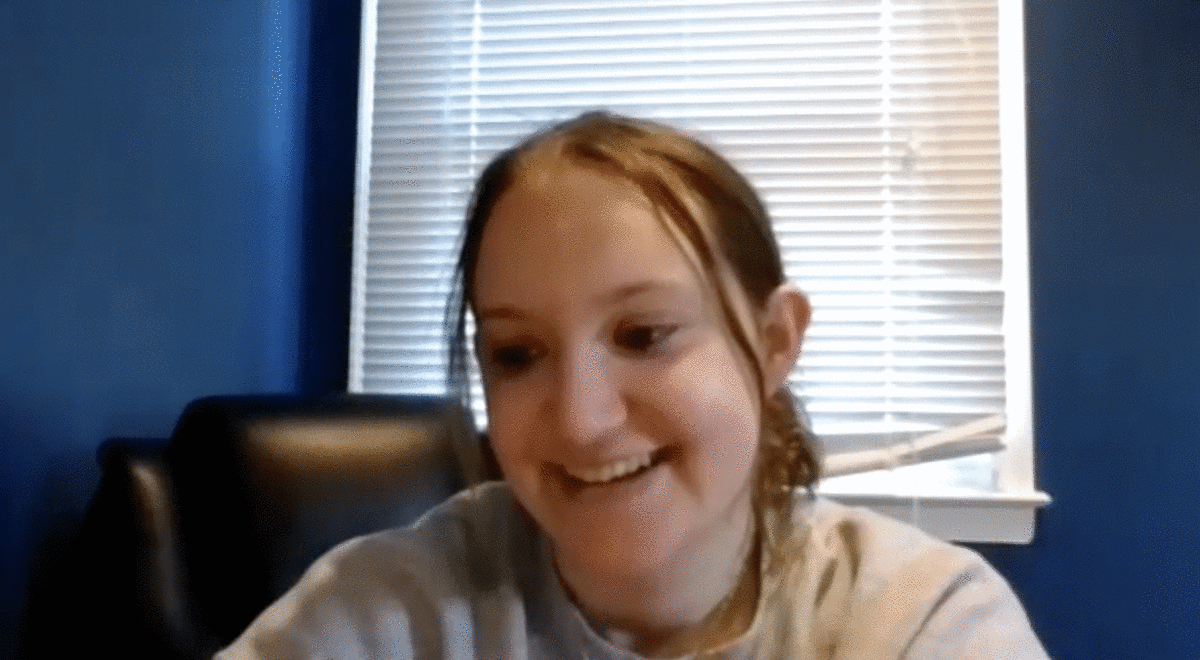 Objectives
Can users uncover usability problems with signing up?

Can users uncover usability problems with choosing top priorities?

Can users uncover usability problems with viewing recommendations?

How do users feel after using the app?
Test Tasks
Sign up and enter the app

Learn how to use the app

Choose top priorities

View recommendations suggested for users

Message suggested connection
Participant Characteristics
Five participants recruited via convenience sampling

All must have some interest in moving or have moved before

Test Report - Incorporating Feedback
After synthesizing the usability interviews, I found no problems with the design of the app. The only feedback users had was to make things automatically click, which would be done if I had more time and resources in the prototype section.
If I had more resources I would have found a way to reduce the number of steps users had to click during testing.
"Choosing where to move to is difficult enough. If I had this app, I know it would have made the process a lot easier for me!"
Ari, an Incedo interviewee
I learned how important it is to cater to individualize experiences. Some people like a lot of choice, some people like little choice, some people only want to stay domestically while others would want to move internationally, some identify as a gender other than man or woman, and some care about social life more while others are more invested in logistical items.
This process to take opinions from all different users helped me to create an inclusive and accessible experience. This is one of the goals I have a User Experience Designer.
I also learned the importance of card sorting, and how it's really important to engage users in deciding how the information should be grouped and navigated, as they are the ones who would use the app.
The social connections part was a section of the app that all users really enjoyed and were pleasantly surprised by. If I could take the project a step further, I would love to investigate the impact of having a pre-established social network has when relocating to a place, and the psychological benefits that would emit.
One challenge I had was trying to incorporate all the desires users wanted when moving, in a way that wouldn't be too overwhelming or complicated. If I had to redo this project, I wish I could have gotten more feedback along the way, so that I could make sure I was truly hitting user priorities.
I hope to continue to create innovative, immersive, and inclusive experiences for users, to help alleviate stress in their life and create a positive impact.